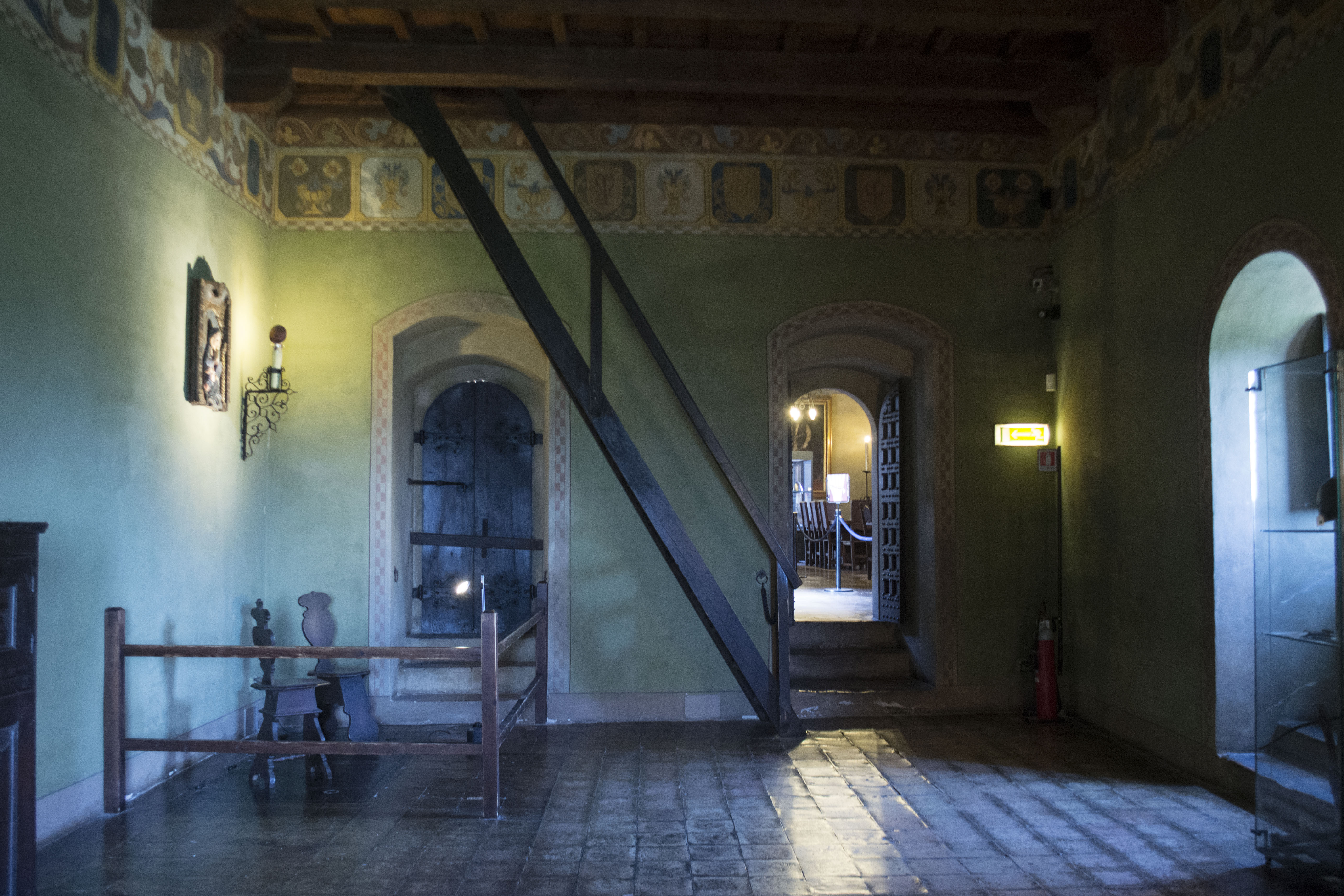 19 Jan

Keep Room

At the top of the wooden stairs you come to the Keep Room where the original door is still visible, at one time accessed via steep removable wooden stairs in case of siege.
Along the perimeter of the room, tangent to the wooden ceiling, runs a high frescoed frieze with motifs derived from Malatesti symbols: the four-petalled rose, the chessboard and initial of the family's surname. The decoration, although it recalls the Malatesti period, was actually made in the early 1900s, in Art Nouveau style. Also inspired by the period is the corner fireplace decorated with a high panel in wood carved with Gothic motifs, while on the opposite side two hatches let you travel through the tower vertically. The upper hatch door leads to the tower room, clear example of neo-Gothic architecture, currently not open to visitors, which leads to the upper rooms of the tower that feature the most ancient architectural structures.
Among the works in the hall of the keep, a Madonna and Child, in pastiglia and multicoloured gesso, from the Nordic area and dated to the fifteenth century.