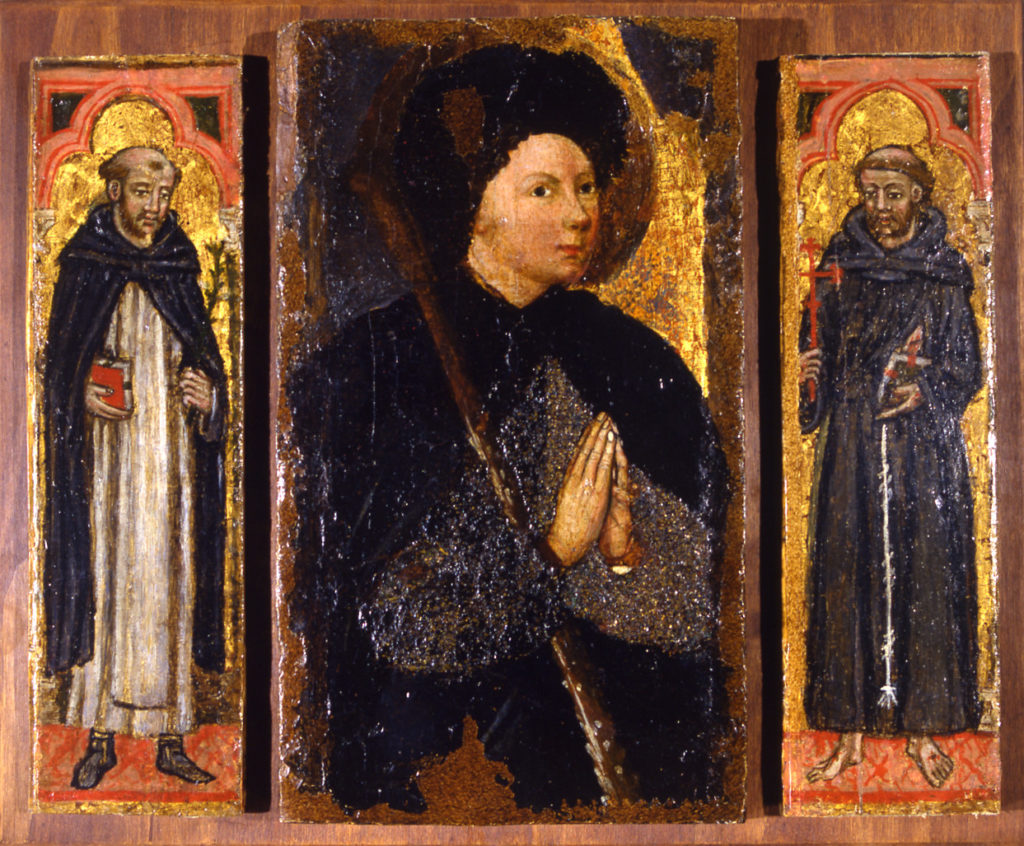 19 Jan

Hall of the Sforza Lion

The Hall of the Sforza Lion takes its name from the decoration on the walls depicting the rampant lion and dragon wings, emblems of the Sforza of Cotignola who governed Pesaro between 1445 and 1512.
The symbols of the family are also visible in the wooden ceiling, entirely decorated as evidenced by the waves, the branches of quince and the ring with the diamond tip which, like those of the next two rooms, date from the fifteenth-century renovation, i.e., the period of Giovanni Sforza .
Of exquisite workmanship is the poster bed with canopy, as well as the emblem embroidered on the blanket. In the room there is a stone fireplace with a lintel bearing a carved coat of arms with the "trimonzio" (three hills) and the star, symbols associated with the Albani family of Urbino, who in the 1700s had used the fortress.
The panel with the praying Madonna, placed at the head of the bed, is from the sixteenth century, while the Madonna of Mercy is dated 1494.
The small triptych is the result of an assembly of several works: the central figure is attributable to a German fifteenth-century painting, while the sides, representing Saint Francis and Saint Dominic, are from a panel, probably late Gothic and executed locally.
Madonna of Mercy, 1494
Triptych depicting Portrait of Madonna praying, Saint Francis and Saint Dominic, 1300s and 1400s