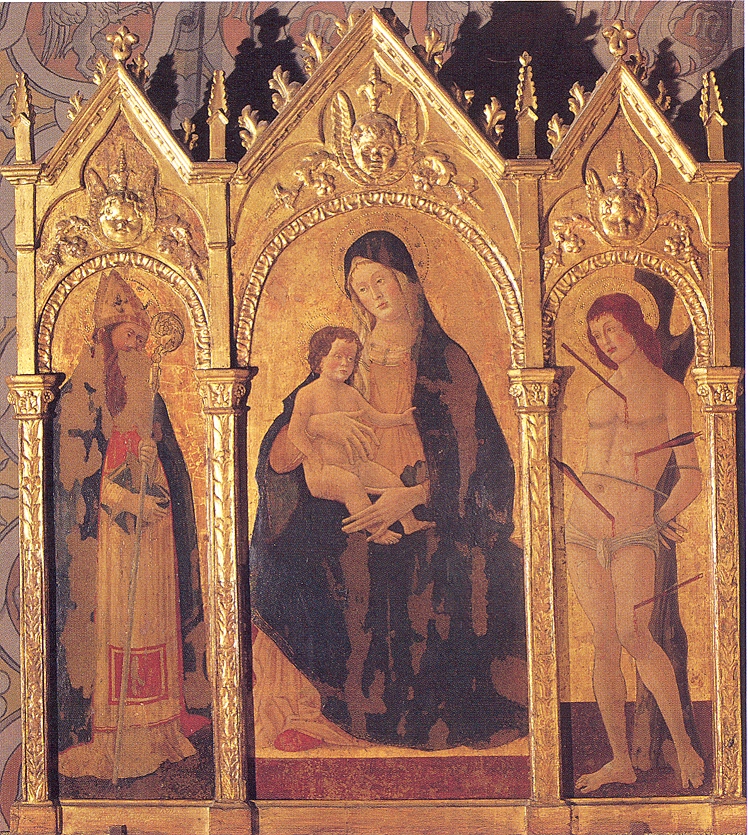 20 Jan

Francesca's Bedroom

From the Council Room, through a narrow suspended passage in wood with trap doors and window frames that suggest a primitive guard function, visitors access Francesca's Bedroom, one of the loveliest environments of the Rocca.
For the design of the environment executed in the 1920s, Zanvettori took inspiration from D'Annunzio's tragedy. The room includes all the elements of the drama, as they were handed down by Dante and Boccaccio: the lectern where the "Gallehault" book was placed, the seats and the trap door through which Paolo tried to escape.
The decoration of the walls is characterised by a fake curtain while on the big fireplace there are Malatesti symbols. Of particular value are a few pieces of furniture: the chest with telamons made in Abruzzo and dated to the sixteenth century. A chest made in Emilia is covered with metal foil and embossed velvet while the spool chairs are from Umbria.
Also in the room there is a triptych with original frame depicting the Madonna and Child with Saint Augustine (?) and Saint Sebastian with its motifs of late Gothic culture, and on the opposite wall is a large family tree of the Gonzaga family dating back to the seventeenth century, the Sforza being related through the first marriage of Giovanni Sforza with Maddalena Gonzaga.
Emilian painter, Madonna with Child between Saint Augustine (?) and Saint Sebastian, 1400s