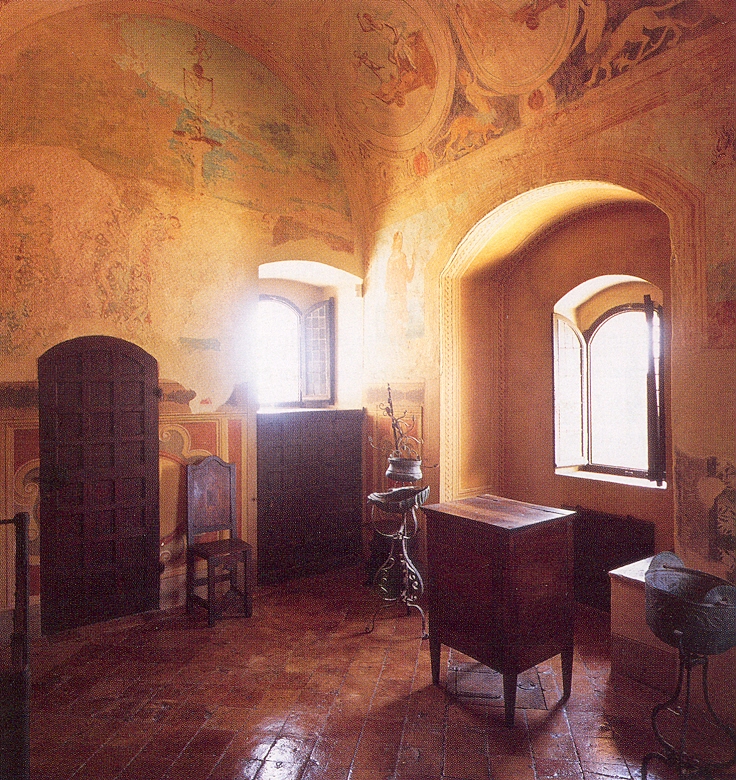 19 Jan

Lucrezia Dressing Room

The Lucrezia Borgia dressing room is located in the north-east tower. First performing a military function, as evidenced by the hatch and the gunner, it was transformed for residential use as underlined by the rich pictorial decoration of the walls, probably carried out in the 1490s, where there is a profusion of allegorical themes.
The planets are frescoed on the vault, on the walls there are four allegorical figues, while on the lunettes are depicted the Fountain of Love and the Judgement of Paris. It is thought that the dressing room or heater – or a bathroom – was made to celebrate the arrival of Lucrezia Borgia in Gradara for her marriage to Giovanni Sforza, which took place in 1493 in Rome.
Painting for the Judgement of Paris, detail, end of the fifteenth century